Team Building Activities, Equipment and Companies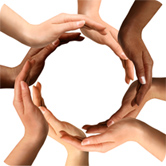 Welcome to teambuildingactivities.org.uk. Our aim is to help you find the correct provider of team building activities that suit your requirements. Whether it be blindfold driving,  wine tasting or segways to raft building  we will help you find the right company to run the activities for you.
Our simple to use directory allows the user to choose the type of team building activity they require combined with their preferred location in the UK. With such a large range of activities on offer there is so much opportunity for a fun filled experience
Team Building Kits
As well as providing a comprehensive list of  team building companies throughout the UK, we also can help you find the right equipment to run your own team building sessions. We have large range available including the smaller accessories to full activitiy kits.
Featured Listings

Established in 2007 The Problem Solving Company is well versed at providing team building  and problem solving activities and events for a wide range of events. Operating widely within Primary and Secondary schools within the UK, events have also been provided for many other organisations such as British Aerospace, The […]

Team Building Activities News
We have totally rebuilt www.teambuildingactivities.org.uk and it is now completely free to make a profile for your company. To get started just register your details to get your login details emailed over.